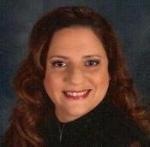 Our company was established in 2004 and has been responsible for providing outstanding notarial loan signing services ever since. Our specialty is in the area of nationwide mobile closings. Our regular customers particularly value our flexibility and dependability. ETA's headquarters is in Central Florida.

ETA is a minority-woman owned and operated company based in Central Florida. Our mission is to provide efficient, timely and accurate mobile notarial services for all our clients in addition to trying to change the perception of the all too common statement "only a notary". We are more than that and at ETA we strive to make that distinction everyday. ETA is committed to providing each client/customer with the best service possible, partnered with integrity and professionalism.

LIZ ADAMS, CEO
has been a notary for 35+ years, both independently and within large organizations and holds a degree in computer science. She is multi-lingual and a certified background screened notary public through the National Notary Association. Liz is well known for her mentoring efforts to new and seasoned notaries. Liz is also a mobile Notary signing agent and was bestowed the National Notary Association's 2008 Notary Of The Year award.

TOM ADAMS, VP
holds a degree in computer science. Aside from his duties with ETA, Tom also works for a company providing Security Systems for The Department of Defense Worldwide. Tom is retired military having served 20+ years in the United States Army and brings structure and discipline to the organization. Tom was also a National Notary Association Certified Notary Public Instructor (CNPI) when live seminars were being performed in Florida.